Crank It Media is a professional internet marketing company that offers a variety of services geared to take your business to the next level.  The professional staff at Crank It Media is committed to helping you achieve a strong position in today's competitive marketplace.
We believe that every business is unique and requires special attention, not a cookie cutter one size fits all approach.  When you are ready to take your business to the next level, contact us to discuss your business needs, goals and projects.  We will perform a complete analysis of your business goals and objectives and provide you an affordable solution that will get your business where it needs to be.
Internet Marketing
Internet Marketing is vital to the success of your business; regardless of the type of product or service you offer.  About 89% of consumers use the internet to make purchase decisions (brafton.com).  In addition, in the United States, there are 12 billion online searches being conducted every month (Comscore.com)!  That is huge! This means that your customers and prospects are searching for your business online.  Can they find you?
Crank It Media executes effective internet marketing campaigns that are tailored to your unique business goals and objectives.  All Crank It Media internet marketing strategies implement the best practices in the industry and are tailored to your specific business goals and objectives.
Internet Marketing Services offered by Crank It Media: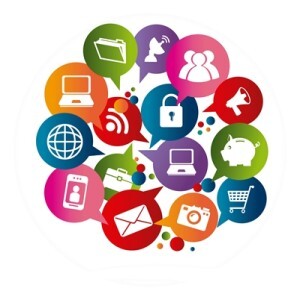 Social Media Marketing
E-mail Marketing
Digital Advertising
Search Engine Optimization (SEO)
Link Analysis and Building
Content Creation and Optimization
On Page Optimization
Website Development
Website Redesign and Launches
Online Cross Channel Branding
Image Analysis and Design
Analytics Analysis & Reporting
Individual & Group Training
& more...
Social Media Marketing for Business
Social Media is where you want to be because that is where your customers are.  About 85% of B2B buyers believe companies should be present and active on social media (iconsive.com). Furthermore, Forbes recently conducted a consumer study and found that 78% of consumers purchase decisions where directly impacted by a company's social media post and 81% of consumers purchase decisions were influenced by social media posts of their family and friends.
Crank It Media social media marketing campaigns are designed to effectively connect you with your customers and build brand loyalty among your current clients and prospects.
Social Media Marketing services offered by Crank It Media: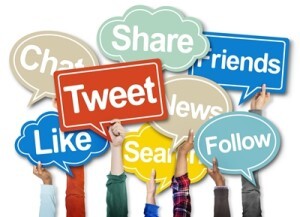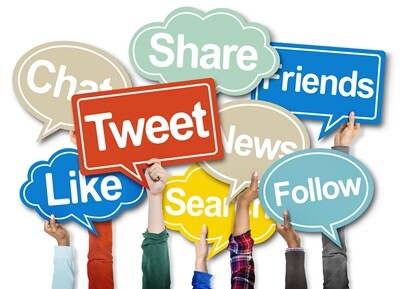 Social Media Content Creation
Social Media Profile Optimization
Social Media Monitoring
Social Media Reporting
 Facebook Marketing Advertising
Instagram Marketing Advertising
Twitter Marketing Advertising
Google Plus Marketing Advertising
LinkedIn Marketing Advertising
YouTube Marketing Advertising
Paid Social Media Ads
Individual & Group Training
& More...
Website Design and Hosting
A website is a must have in today's competitive marketplace and not just any website, a responsive, mobile-friendly website.  Your customers are online 24/7 and 365 days a year, not just when your business is open 9-5.
By having a website, you will always be readily available and providing the information that your customers are searching for.  Furthermore, a responsive mobile-friendly website will show more credibility and provide a better experience to your customers while they are searching for you using their smartphones or mobile devices.
80% of internet consumers own a smartphone (comscore.com) and in 2014, internet usage on mobile devices surpassed desktop computers and this is expected to continue.  As you can see, the future is mobile.
Crank It Media builds powerful websites that build your online presence.  Websites designed by Crank It Media are easy to use, mobile-friendly and are designed to convert your visitors into customers.
Website design and development services offered by Crank It Media: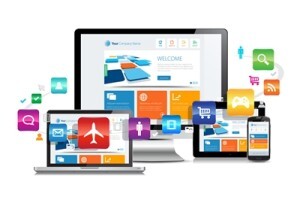 Custom Website Design
WordPress Development
Website Updating
Website Remodels
Website Hosting
Email Services
Social Media Integration
Search Engine Optimization (SEO)
Responsive and Mobile-Friendly
Security Tested
Cross Channel Integration
Individual & Group Training
& More...
We are happy to discuss your website, social media or internet marketing project with you at any time!  We understand that not all businesses are alike; that's why we customize our programs to meet your individual needs.